Workshop "Leadership & Interculturality"
On the 3rd of December 2021, a reunion between 20 young people, the coordination team from Germany, Tunisia and Algeria and the representative of the Federal Foreign Office took part in the kick-off workshop of "Young Verified Leaders" (YVL) project that was held under the motto "Leadership & Interculturality" and led by diversity trainer Kostas Gkantinas.
The "Young Verified Leaders" project came as a response to the Corona crisis and aims to sustainably strengthen the cooperation between Solijugend and its partner organizations ADEEJ and ALEJ in Algeria and We Love Sousse in Tunisia. This would be achieved by qualifying young people to take care of children and young people in holiday centers and youth camps. Our international youth meeting will be a project in a very practical way, as participating young people will also be in charge of a group and receive a youth leader card (Juleica) at the end.
The content was about diversity, human rights and prejudices – and how it is related to good leadership. Among other things, these topics became tangible and vivid when the participants discussed the history of their names in the context of biography work: Where do our names come from and what do they mean? The members of the YVL organizing team are now discussing the content of the next workshops – we cannot wait!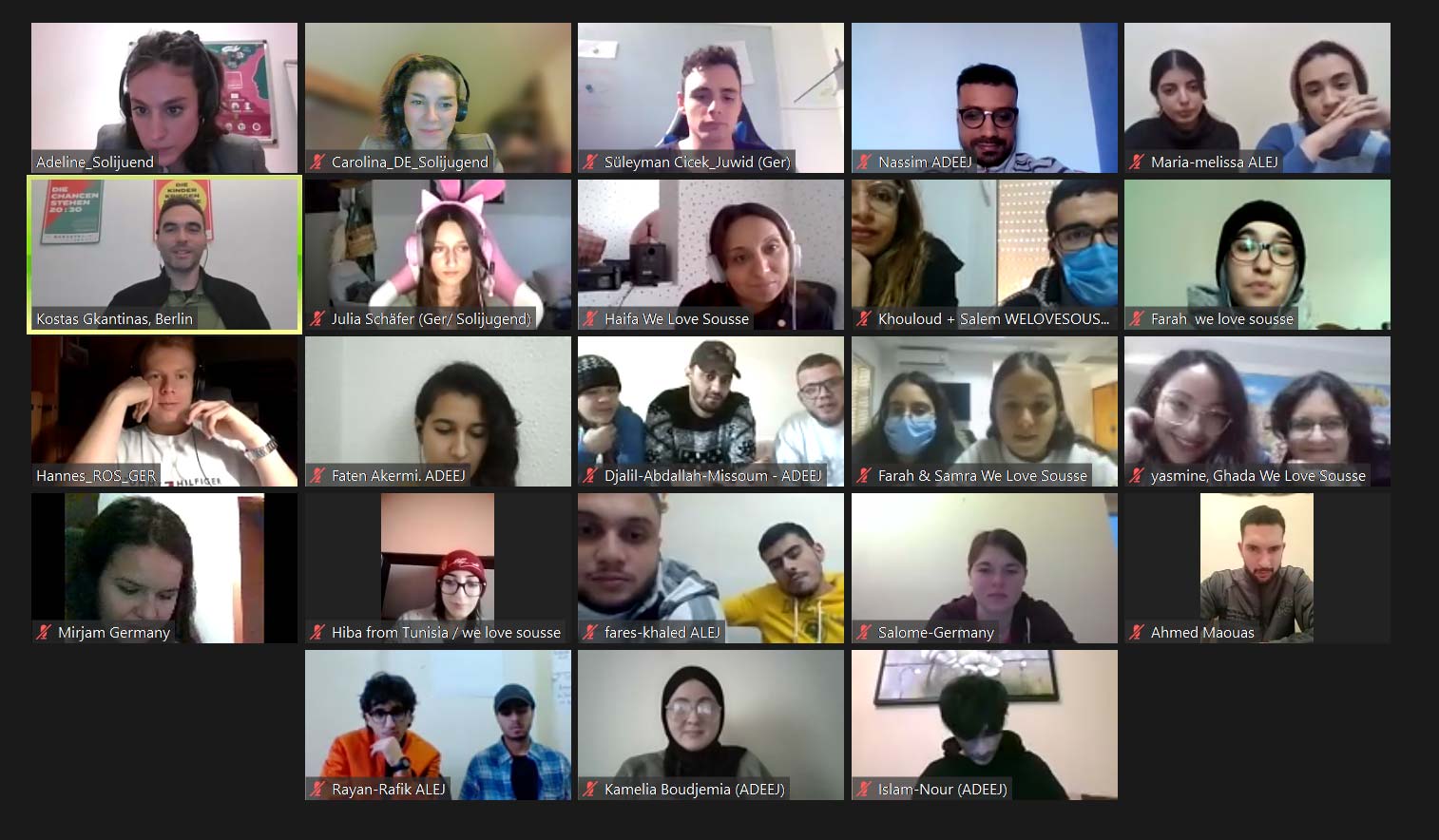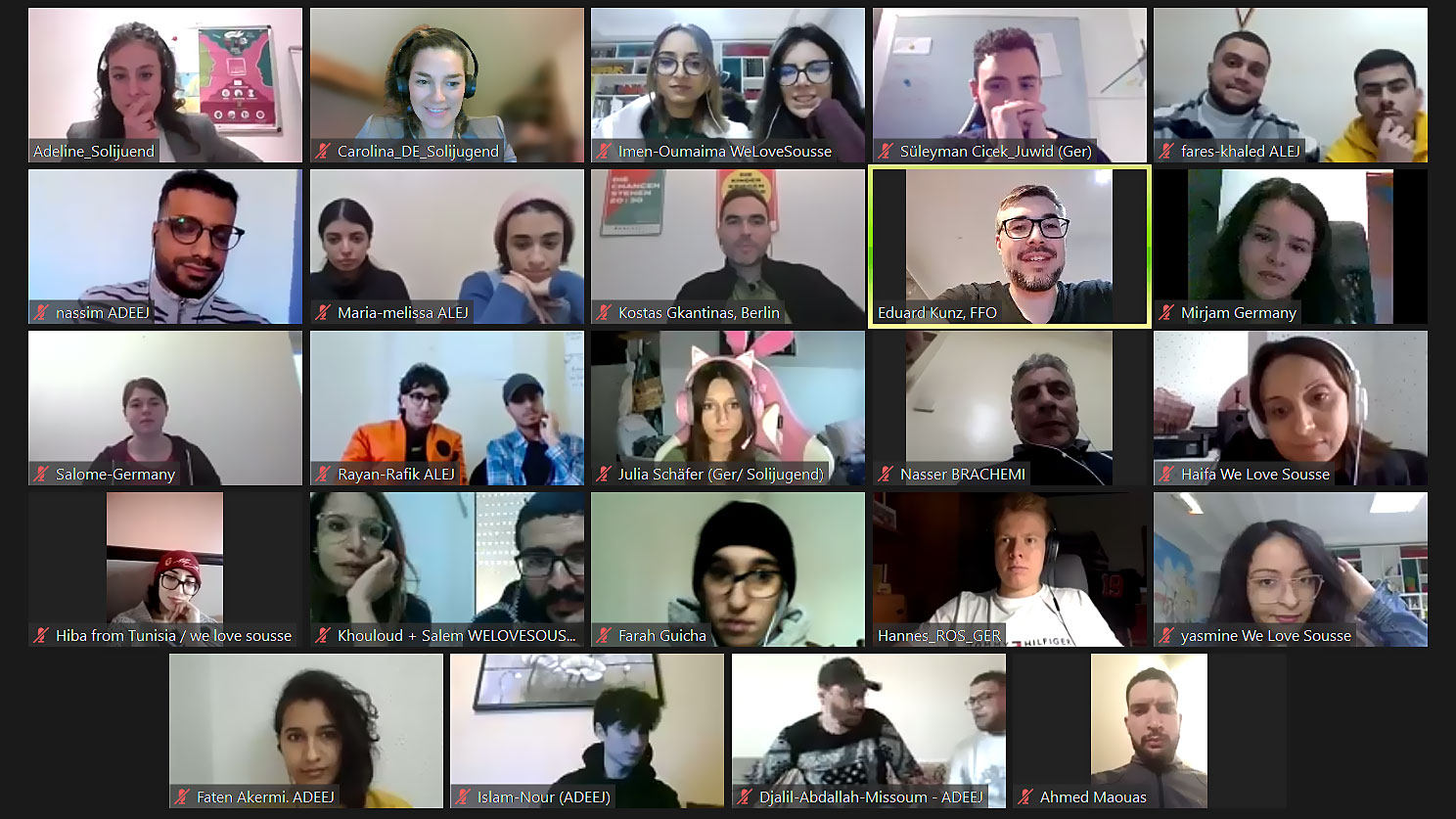 The project runs until the end of 2022 and is funded by the German Federal Foreign Office.